For the seventh installment in Dr Sanjay Gupta's Weed series for CNN, the production team was looking to bring dimension, and an elevated production value to a series of full screen explainer animations about the science of cannabis.
_The Process
_Moodboard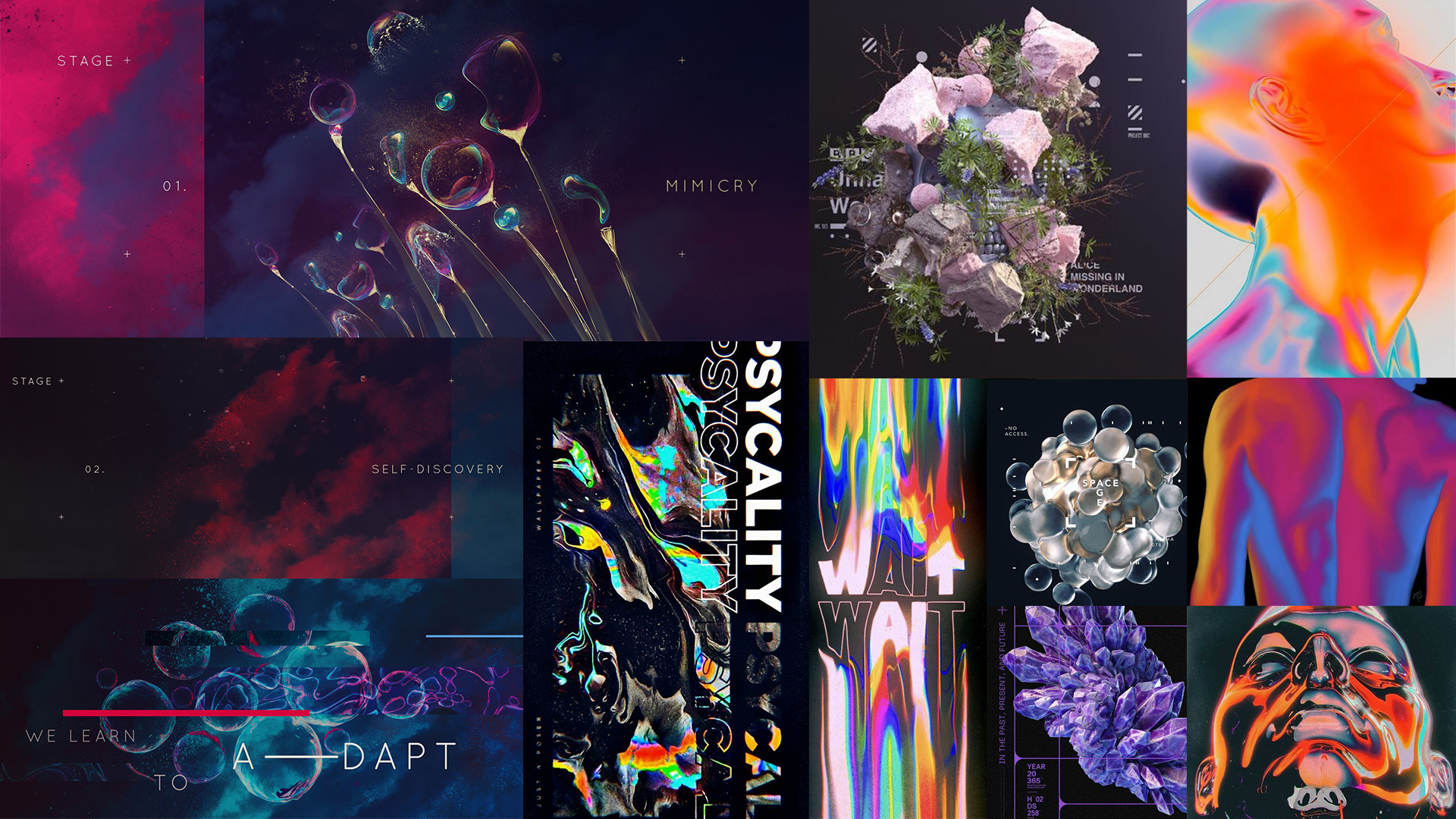 _Styleframes
_Animation
From the kickoff, we all agreed that we wanted to keep the visuals vibrant and fun, but to also have a clean and polished tone to handle the more series moments talking about Alzheimers, aging, etc.
And while the story did make use of a lot of data and technical concepts, we agreed the best approach was to show and not tell; to steer away from making the audience read too much, letting the visuals stand central to tell the story without leaning on overused marijuana tropes.
After an initial set of moodboards and styleframes, I jumped into some R&D. Cinema 4D, Redshift, and After Effects would make quick work of the basics (data visualizations, gummies, pills, etc), however, with several of the explainer shots intentionally left clean and minimal; nailing a single character's posture and expression was crucial to tell the story. Thus, I needed a robust solution.
While Adobe's Mixamo mocap data works well with both Cinema 4D and Unreal Engine for the overall body movements, it was Unreal's customizable Metahuman rig that ultimately achieved the most efficient and highest production value results. I was able to adjust facial features, complexion, and clothing with ease.
Syncing my iPhone camera to Unreal, I was also able to see and record my own facial expressions in real-time, mapped onto the Metahuman rig. The immediacy of that feedback really made the difference, as I could see how my own facial performance capture blended with the Mixamo body mocap data, and without rendering to be able to adjust my performance.
This really elevated the nuance and detail to the animation, nailing the tone and expressiveness we needed, and delivered with greater efficiency than I could have done on my own straight in C4D.
With about 2.5 weeks from kickoff to final delivery for over 4 minutes of animation, organization and clear communication was vital. Everyone stepped up together and all were happy with the results.
Debuting in primetime on
The Whole Story with Anderson Cooper
, the episode ranked #1 in cable news in the (P25-54) demo and set a series-best ratings record.
Art Director, Designer, Animator: Padraic Driscoll
Talent: Dr. Sanjay Gupta
Executive Producer: Ben Tinker
Supervising Producer: Matt Scheibner
Senior Producer: Melissa Dunst Lipman
Editor: Steven Keller
Music: High Klassified - Kefka